The requirements in warehouse logistics have grown steadily in recent years, especially in terms of flexibility. More and more frequently, the warehouse is expected to provide value-adding additional services, while at the same time the number of process participants is increasing. End-to-end digitalization, IoT and the use of intelligent analytics for planning and forecasting are becoming economic success factors.
After fields such as development and production, companies should now also tackle the digitalization of their warehouse logistics. Real-world projects show that major efficiency and cost potentials can be leveraged through better IoT networking and data integration. The data provides the foundation for using machine learning to better predict, for example, how long the loading or unloading process for a truck delivery will take, how many people are needed in the loading team, or what optimal time slots can be provided for logistics partners. In the warehouse itself, AI algorithms also help to better understand, for example, which quantities are needed for reorders or which combination of items is picked particularly frequently and should therefore be stored in storage locations that are close to each other. AI applications enable better predictive quality, contributing to better warehouse management that keeps the right product in the optimal storage location. Digitization also makes it easier to adapt to increasing fluctuations in market activity.
Transparency Cannot Be Achieved Without Data Integration
However, the current study "Better Collaboration in Logistics" by the German Logistics Association (BVL) and Arvato shows that there are still significant gaps in digitization in intralogistics, despite the fact that this is precisely the field in which companies collaborate intensively. At 90 percent, almost all companies rate fully digital processes as the most important success factor. It is true that around 85 percent of the 600 companies surveyed aim to reduce costs through more efficient processes and personnel deployment. In industry in particular, almost three quarters of the companies (74 percent) would like to see an increase in transparency. However, only one in two has so far relied on cloud-based systems. Although, according to the survey, more than 40 percent already use AI microservices for warehouse optimization or mobile apps, these applications are not connected to other IT systems in well over half. The lack of data integration means many optimization opportunities lie idle.
The introduction of scanner technology is an important first step. However, there are a number of hurdles to overcome, firstly in the selection of hardware and secondly in change management for employees. But the automated recording of individual process points, if possible in real time, is the most important prerequisite for achieving greater process transparency and better forecast quality.
From Paper to Closed Loops
Particularly important are systems that are easily and intuitively operated and do not require a long training period: The logistics industry has traditionally had to contend with high employee turnover. Particularly during the Corona crisis, employees are even more likely to be absent; in many cases, they are operating at the minimum anyway. This makes it all the more important to make processes more flexible by optimizing them, so that workflows can be redistributed smoothly even with fewer staff. The basis for modern logistics concepts that rely on IoT and data analytics is a technology platform that can flexibly cover new and upcoming requirements. In practice, however, solutions are often still found that are either at the end of their life cycle or are not designed to be sustainable. Manual construction sites with paperwork and time-consuming, lengthy searches are part of everyday life. Often, there is no up-to-date inventory overview, not to mention real-time transparency.
However, this is becoming increasingly important, because a lot has changed in recent years: As a rule, there are now significantly more process participants. Unlike in the past, the warehouse is no longer supplied by a central supplier; instead, deliveries are made by various partners for different goods.
When it comes to picking, many companies still rely on outdated and non-digitized processes that offer no transparency and are highly prone to errors. A popular variant is still the printed picking list, which serves as a work instruction for warehouse employees. Only after the picking process has been completed entirely the picks are entered manually into the system. As a result, there is neither transparency about the work progress nor about the current inventory situation during this period.
This can be remedied by mobile devices such as scanners or data glasses, which communicate with the system in real time and thus ensure that data is updated. In addition, verification checks can take place to minimize the susceptibility to errors. However, there is much greater potential for optimization with an intelligent warehouse management system. For example, algorithms can be used to calculate the near-optimal order bundling, including route optimization and packaging planning, based on multidimensional decision-making.
Data Connectivity is Important for Efficiency and Traceability
However, a warehouse management platform that relies on AI also depends on integrating the know-how of the employees into the system in order to be able to react flexibly: After all, warehouse experts often know best where things are located and what special treatment each customer expects. The system decides how to distribute work based on these criteria, among others, and must be fed with knowledge accordingly. Master data quality is therefore one of the ultimate drivers for successful digitization projects. This includes a wide variety of information, such as which supplier is often late or at the wrong gate, how packages are delivered, or how large the container units are.
The question of how warehouse management is connected with adjacent processes is also becoming increasingly important in another respect. The uninterrupted traceability of goods and pallets is now high on the agenda for many companies. Increasing legal requirements and regulations are also contributing to this. Order tracking is therefore increasingly requested by customers as a function.
The Demands on Warehouse Management are Increasing
Customers are also increasingly demanding additional parameters for tracking goods. For example, a paint manufacturer may want to prove the temperature along the entire warehouse and transport chain to guarantee quality. This requires sensor technology and IoT connectivity. The same applies to the recording of batch values, which are then automatically forwarded to quality management in the batch master record on an integrated platform.
equirements are also increasing where new, value-added services or special processes in the warehouse are intended to take work away from upstream or downstream processes. These can include pre-assembly, cleaning work or, for example, the pre-treatment of steel pipes with corrosion protection agents. Additional logistics services, just-in-time requirements and greater individualization according to customer specifications are becoming increasingly important and crucial to success. The warehouse is perceived more strongly overall as part of the supply chain. If a partner in the digital information flow cannot keep up with the appropriate real-time information, breaks in the chain will occur. For SMEs, this can become a problem, for example, if enough other competitors fit more seamlessly into the digital supply chain. It is therefore worthwhile to tackle the digital transformation in the warehouse as well.
Were we able to arouse your interest? Please feel free to contact us at blog@leogistics.com.
Matthias Kraus
Consulting Director SAP EWM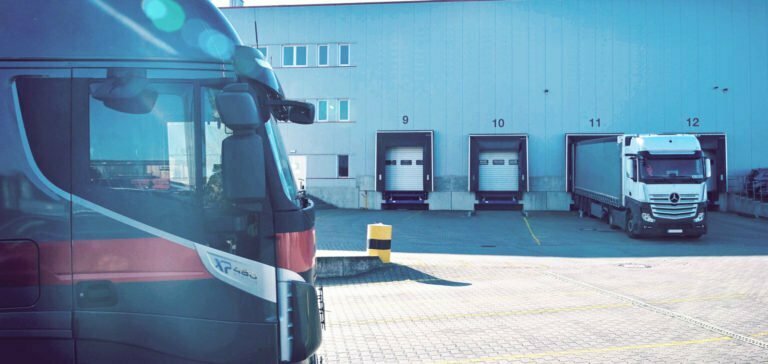 However, FPS01 not only offers new possibilities for TM, but also on the other side of the warehouse gates we get a slew of interesting enhancements for EWM.

What´s new in the SAP S/4HANA 2020 FPS01 release? (PART 1/2)
We have taken a look at the innovations and want to present the most interesting features such as "Advanced Shipping Receiving".

As part of our S/4HANA 1909 upgrade, we took a closer look at the new Normalized Load Quantity (NLQ) functionality in SAP Transportation Management for you.
Latest news and blog posts from the world of intelligent supply chain management