The digital transformation for your transport and site logistics
myleo / dsc is a digital 360° logistics platform. The cloud-based solution covers yard management, inbound management, real-time tracking of means of transport, container management and appointment scheduling – both as individual components and for holistic mapping of digital business processes from the logistics environment.
Benefits of a digitalized supply chain
Ensure greater transparency and gain information across system, process and company boundaries: Increase the level of digitalization and connect logistics processes within the company and with your supply chain partners. We support you in your digitalization projects and map your processes holistically and independently of existing IT infrastructures.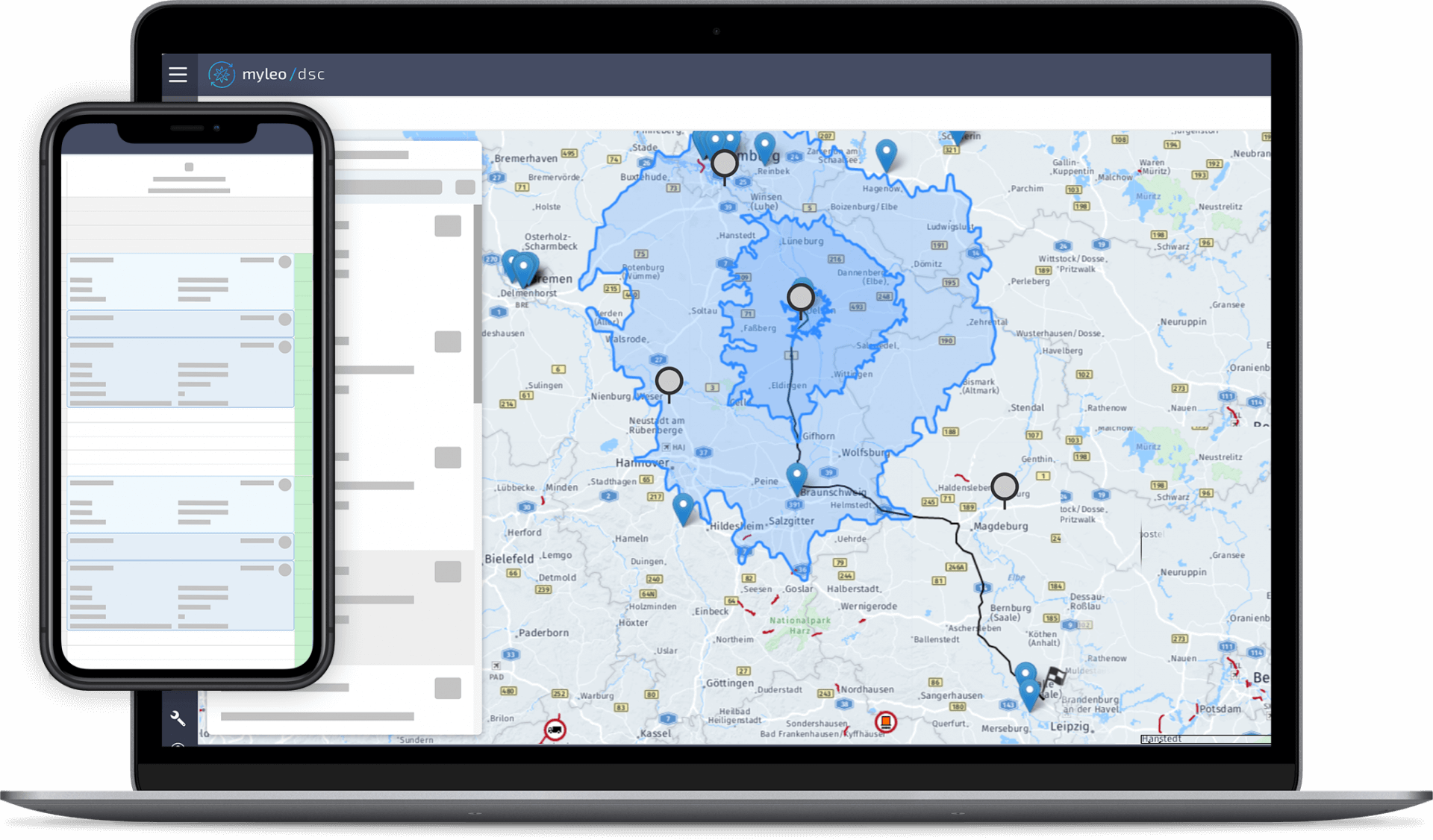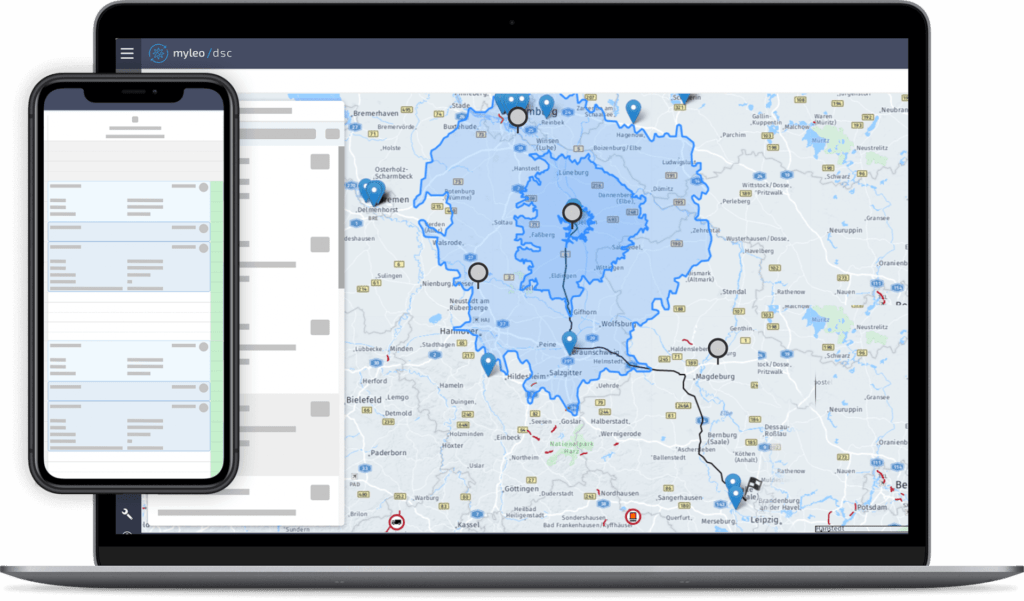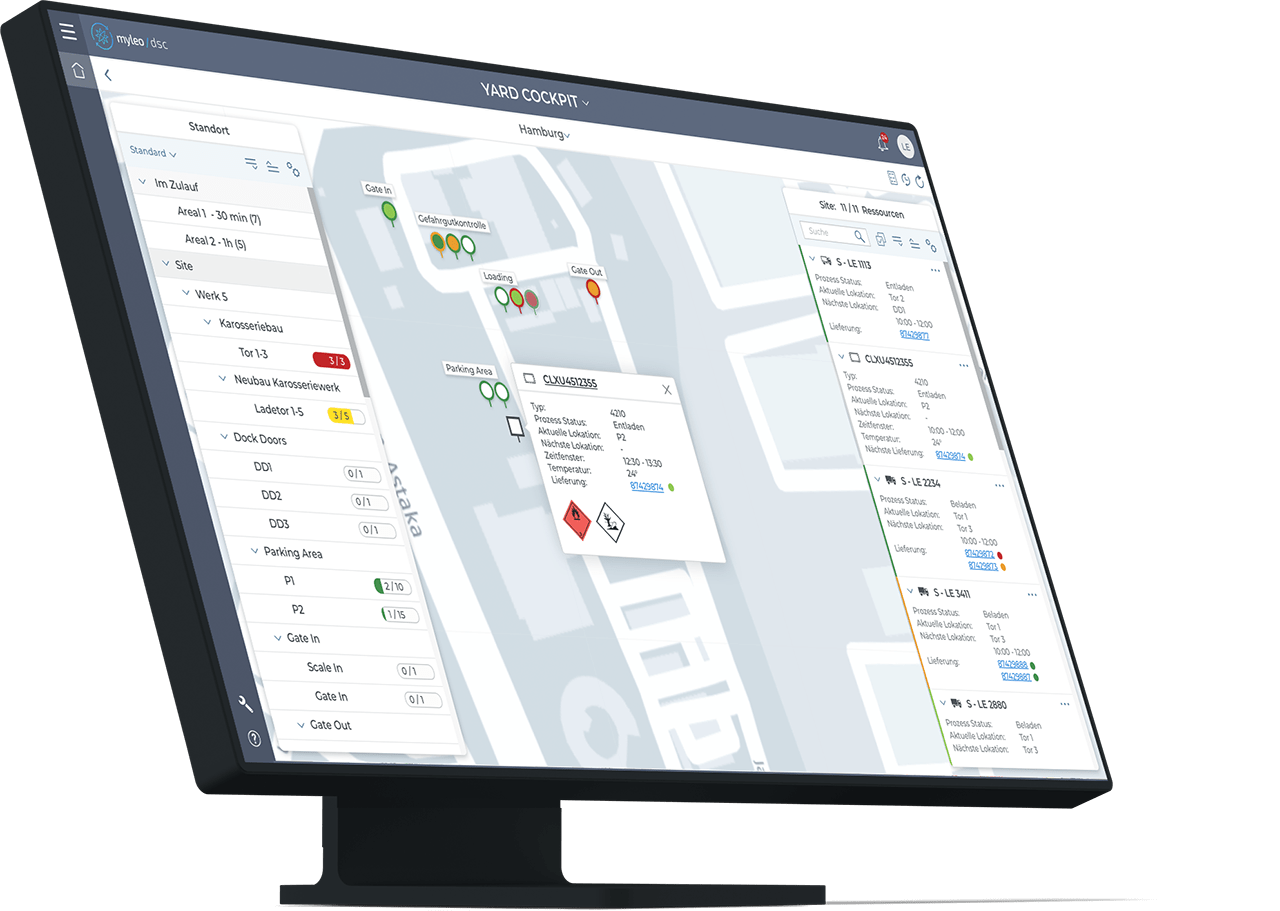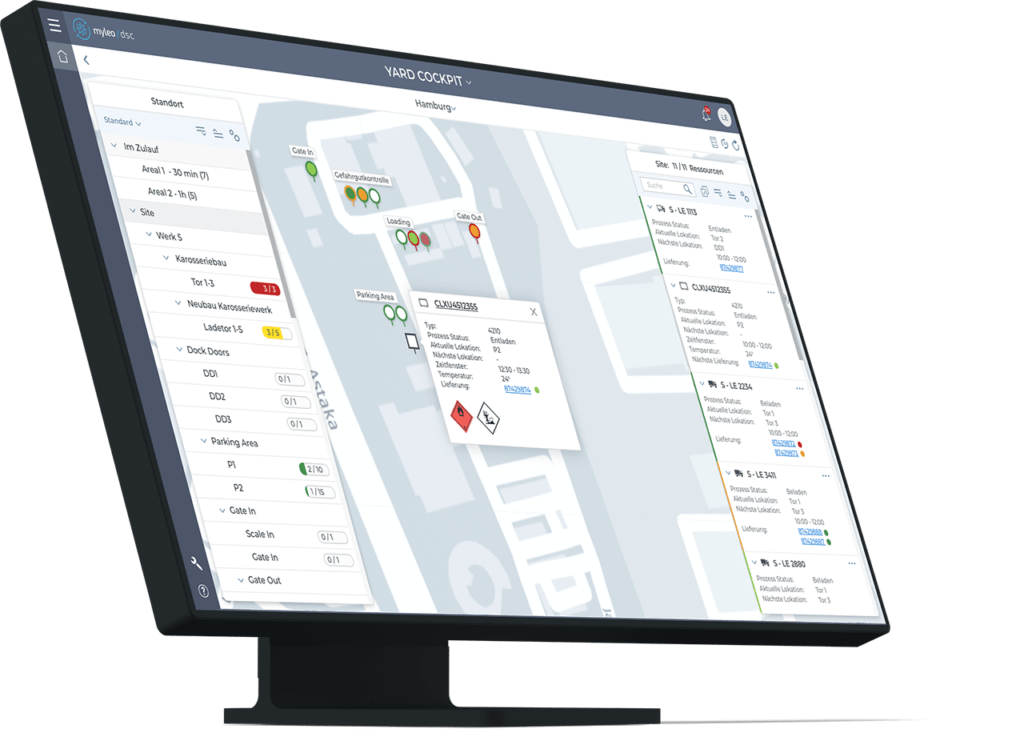 With myleo / dsc into a new age of logistics!
To provide the best possible solution for our clients, myleo / dsc relies on state-of-the-art technologies when needed. We offer integration with external hardware and smart IoT scenarios out of the box! Through the use of artificial intelligence and machine learning, patterns can be recognized, deviations highlighted and processes optimized.
One platform solution for your entire supply chain all from one source!
Create A SUPPLY CHAIN CONTROL TOWER
We understand a supply chain control tower as an approach to gain logistical information within the framework of comprehensive supply chain management, to use it for one's own purposes and to learn from it. With tools from the areas of transport management and yard management, you make processes transparent and get the chance to initiate and counteract measures at an early stage in the event of deviations from the plan. Use myleo / dsc and get access to real-time information about your logistics processes!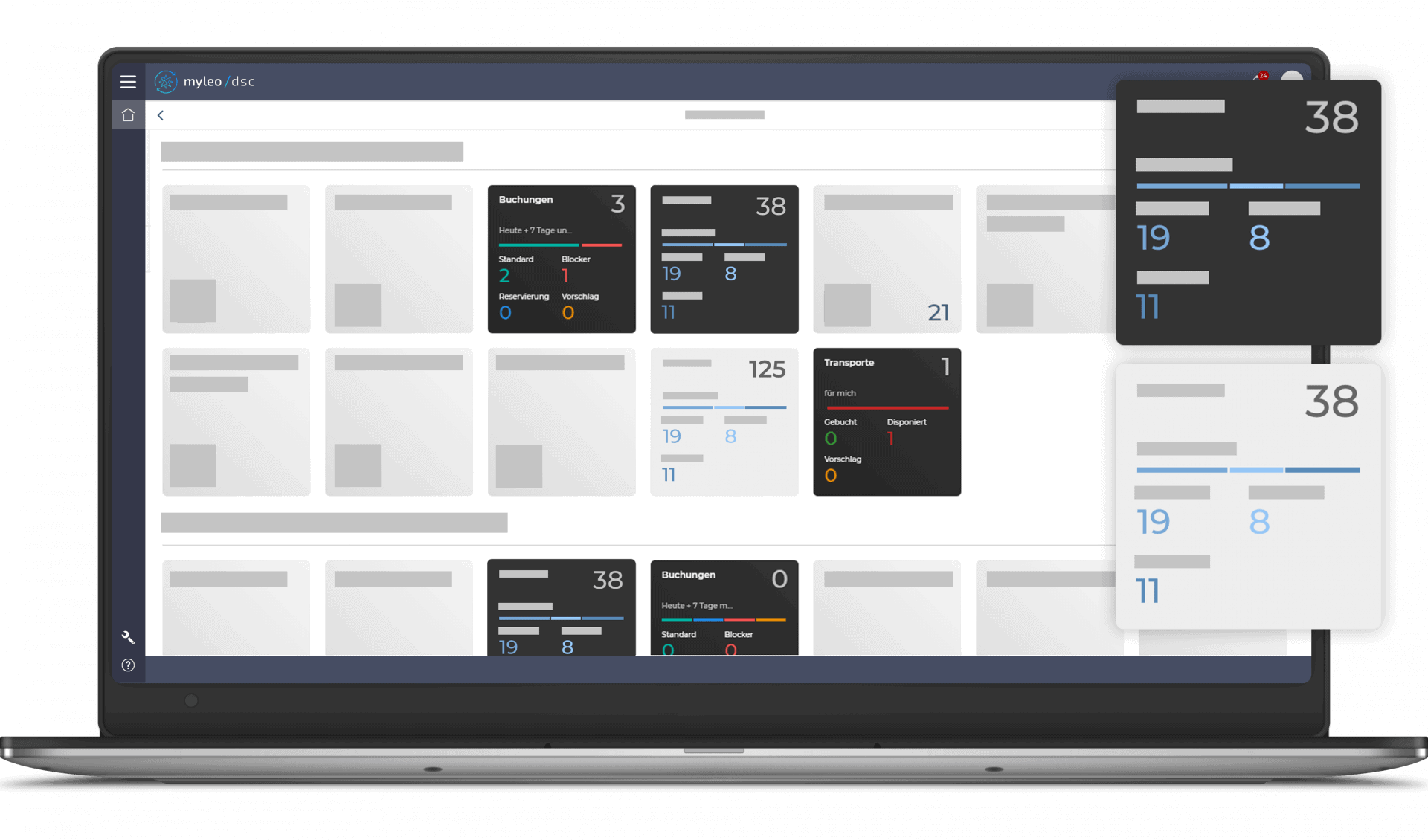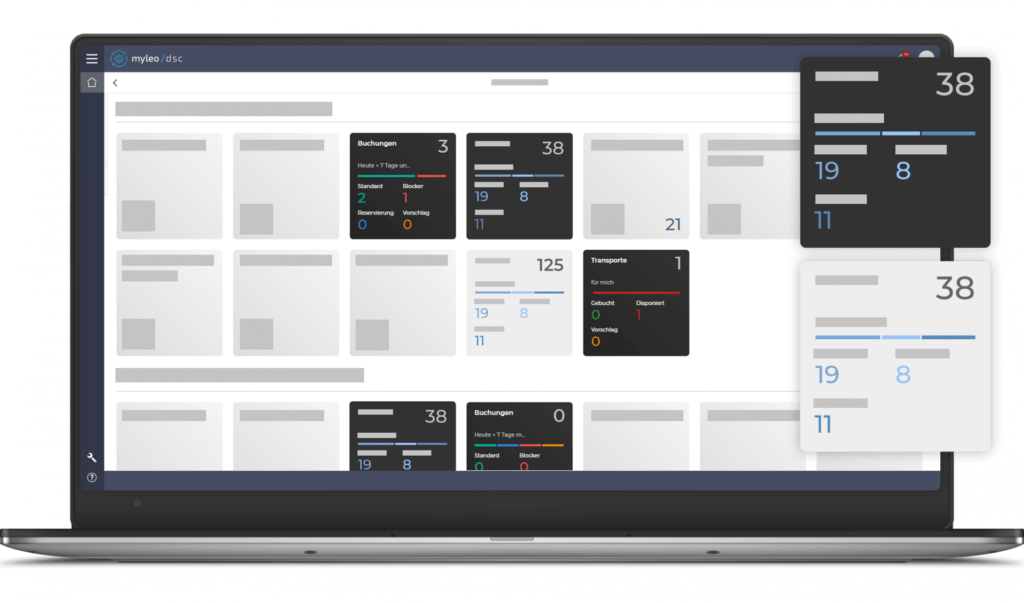 How Appointment Scheduling Benefits from Innovative Technologies
Out whitepaper regarding
time slot bookings

With the absence of the transportation cockpit in the basic version of SAP Transportation Management (SAP TM), neither the scheduling option in the cockpit nor the drag and drop functionality for example in the Gantt chart are available to trigger the scheduler. So how can we select our Embedded Scheduler?
Latest news and blog posts from the world of intelligent supply chain management
Are you interested in state-of-the-art logistics solutions? Then I am your contact person. I look forward to your call or your message via contact form.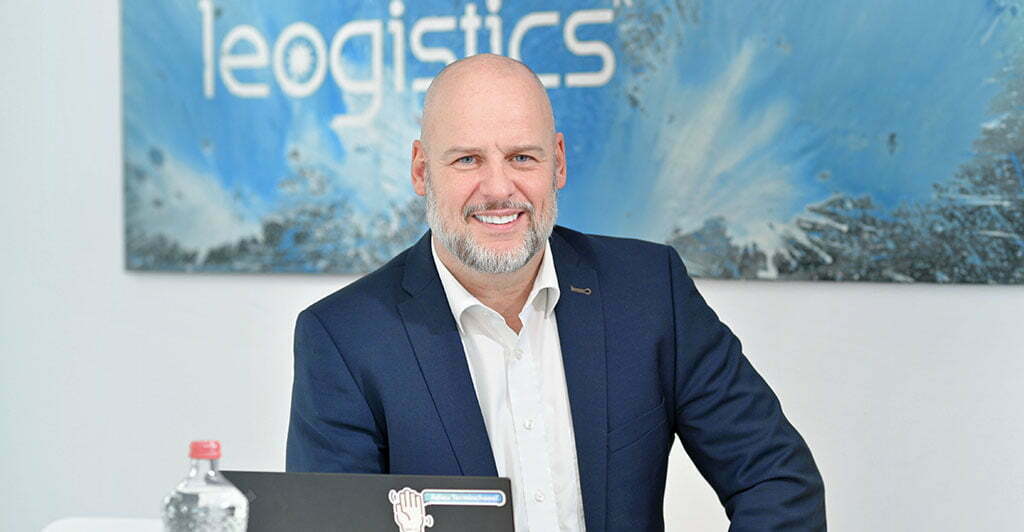 Christian Piehler
Member of the Management Board