Connect with your internal logistics and create an end to end planning chain
The inbound supply chain is properly planned and so is the outbound supply chain. But what happens in between? The planning of logistical activities onsite the own premises is an often-neglected topic, although it bears a lot of potential for optimization.
If you recognize the planning potential for internal logistics, you can benefit both financially through more efficient resource usage and operationally through more reliable processes.
We will illustrate how you can use system-based strategic planning with the aid of planning variants, planning runs and a skill concept to solve complex planning problems and prevent resource bottlenecks.
Let the system plan for you
These processes can be enhanced significantly by the proper planning of internal logistics. To summarize; the system matches an induced demand for logistics activities with the supply represented by the capacities and capabilities of the logistical infrastructure. Incoming material needs to be unloaded and stored using the logistical infrastructure which is represented by resources such as wagons, forklifts, cranes, personnel or gates.
Different planning variants can be set up to reflect planning horizons.
| | |
| --- | --- |
| Long Term Planning | For a week or more in advance, it may be sufficient to have a planning alternative that roughly compares the expected demand for logistical activities against the available resources onsite. Early warnings in case of expected bottlenecks will be given and either a delay of orders or a temporary increase of logistical resources can be triggered accordingly. |
| Short Term Planning | For the near future of a few days, a planning variant including more detailed rulesets for resource assignment is used. In case the planning engine cannot create a plan that satisfies all orders, a warning is published allowing the planning department to react in a timely fashion. |
Planning variants can be executed in planning runs. A planning run comprises a planning variant that is executed on a defined time frame. This can follow an automated schedule, for example, overnight planning runs for predefined time horizons, or a planning run can be triggered manually by a planning department at any time. Within a frozen period, only manual planning changes are allowed. Typically, this includes the current working shift for which only manual adjustments by the planning department are allowed in order to prevent interference with the ongoing order assignments.  Planning variants are freely customizable to the distinct requirements of the respective usecase.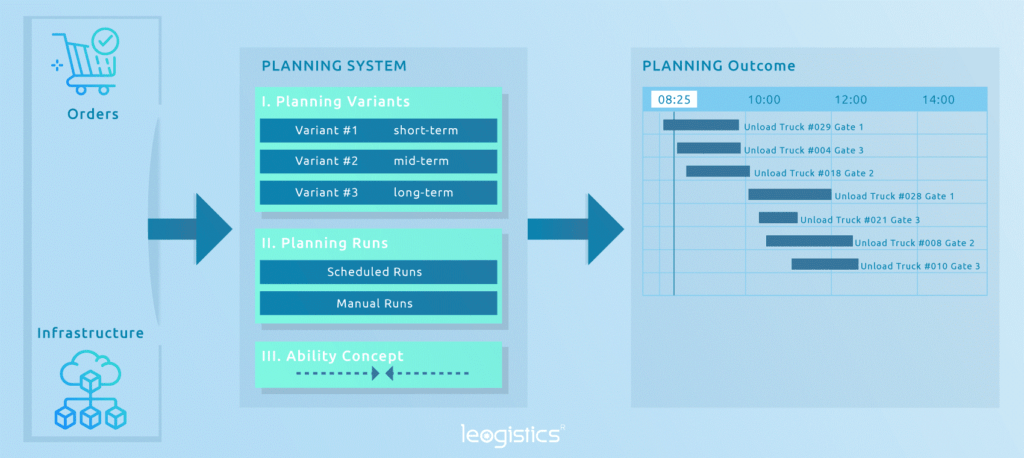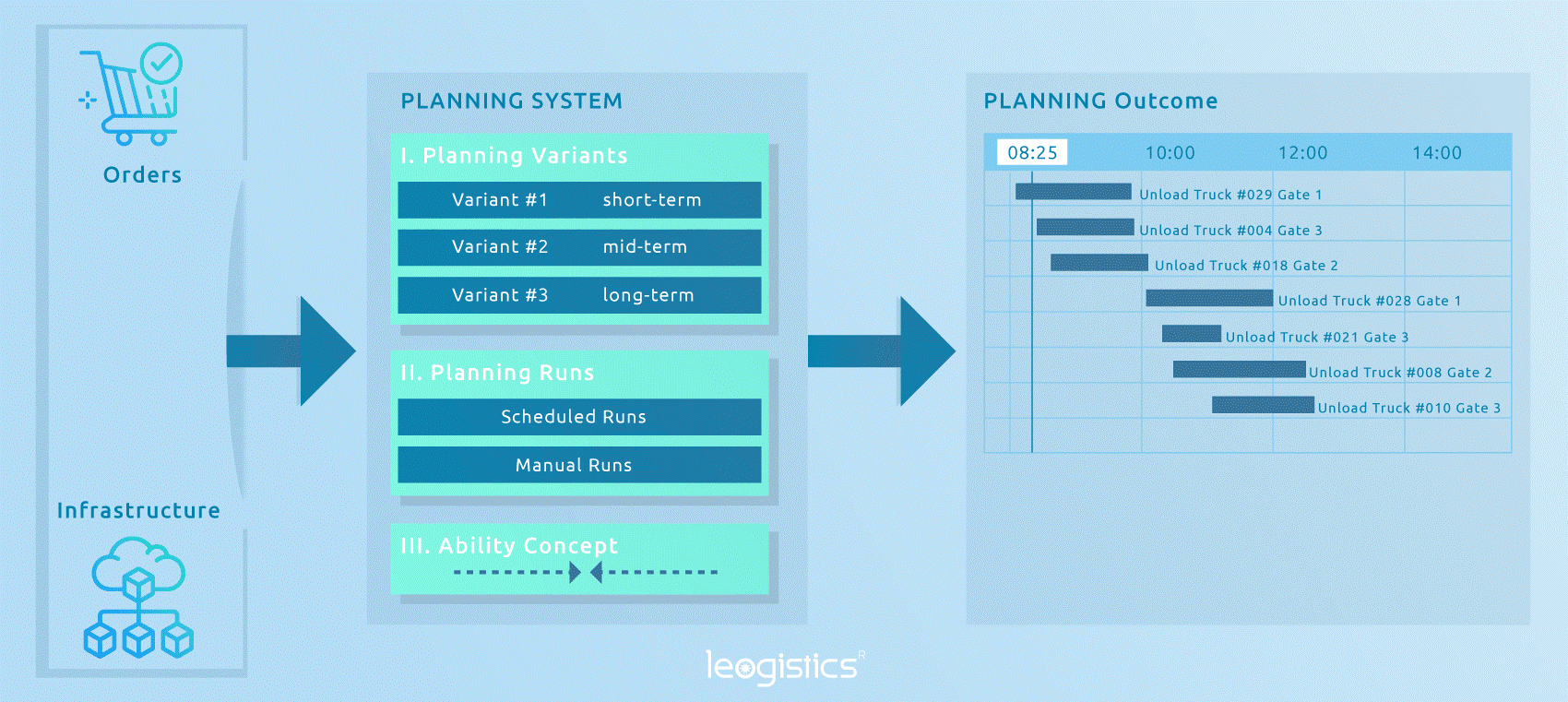 Although precise planning can minimize disruptions, the reality will always require ad-hoc plan adjustments: external deliveries arrive late, orders are cancelled, or resources become unavailable on short notice. All these changes cannot be foreseen but need to be reacted to properly. A planning tool can mitigate the impact in assisting manual planning. Early alerts can be shown and alternatives for manual re-planning can be suggested to the planning department.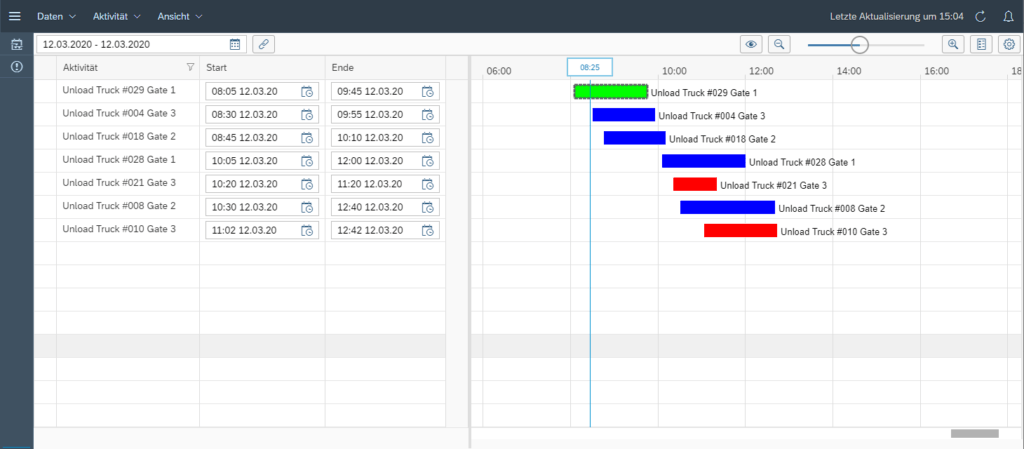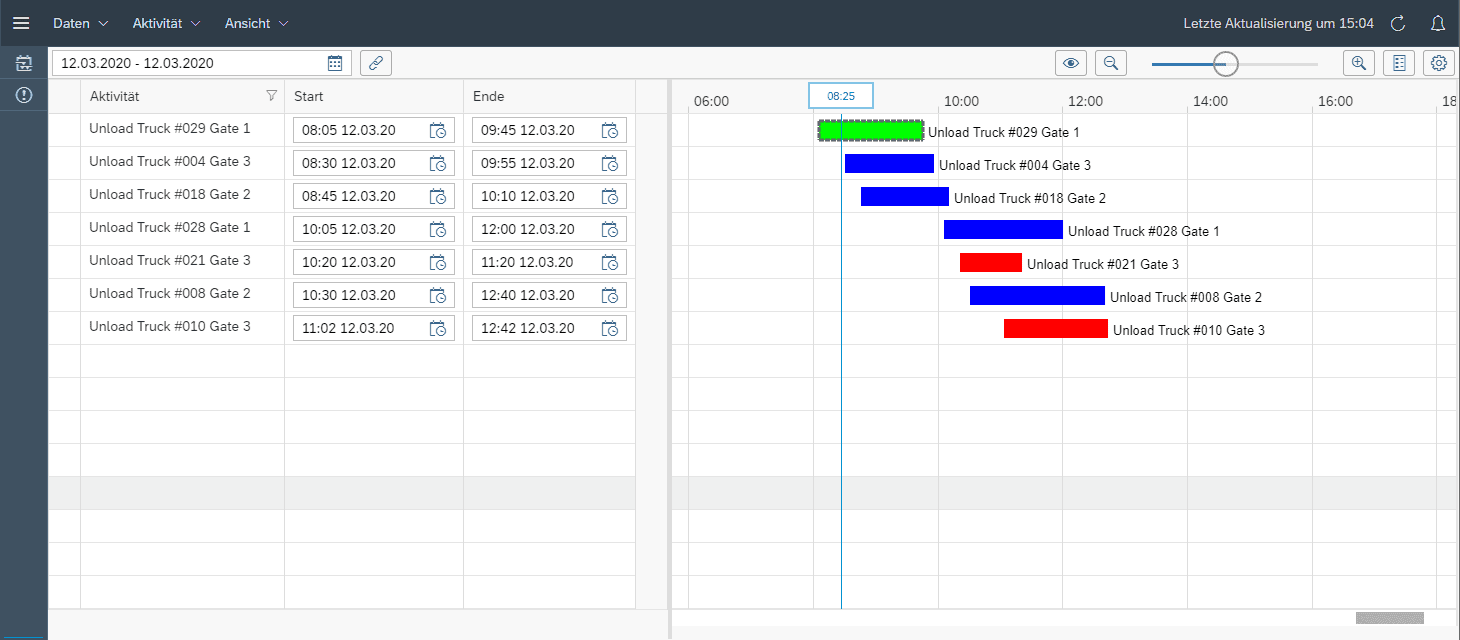 How you can improve the planning process with real-time feedback
A proper planning tool does not only enhance the planning in advance, but also the live progress feedback. Operators use mobile applications to confirm activities which is then fed into the solution as live data and enables the comparison of the live data with the system plan.
To minimize errors in the execution, QR codes or bar codes can be placed on storage places and locations, which need to be scanned by operators in order to ensure that the right locations are used. Robust data collection ensures a smooth and reliable planning and execution process without the need of rework.
Use abilities for more precise planning
In this regard, many ability scenarios can be thought of: handling of dangerous goods, access rights to restricted zones, capacities of resources or any other sort of licenses and capacity or training by which resources can be distinguished. The system will automatically consider the ability concept in the planning. The more sophisticated the ability concept is set up, the more precise the planning can be.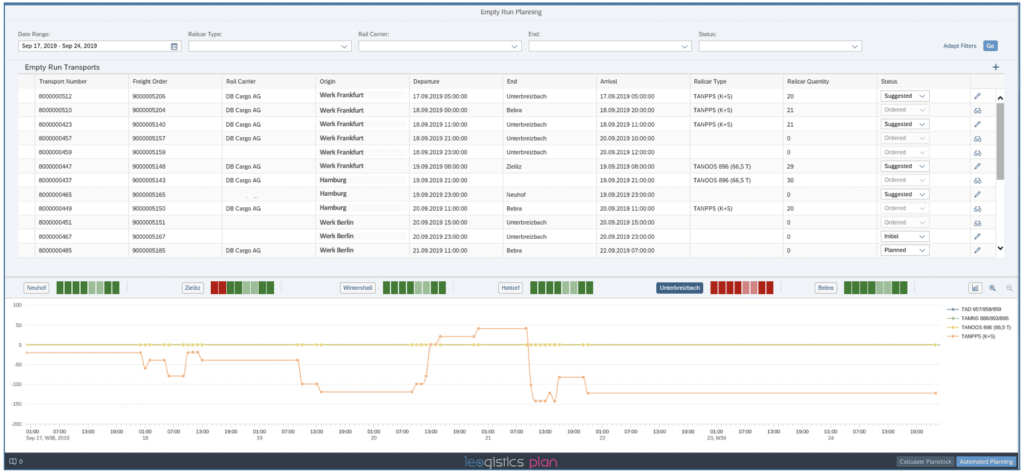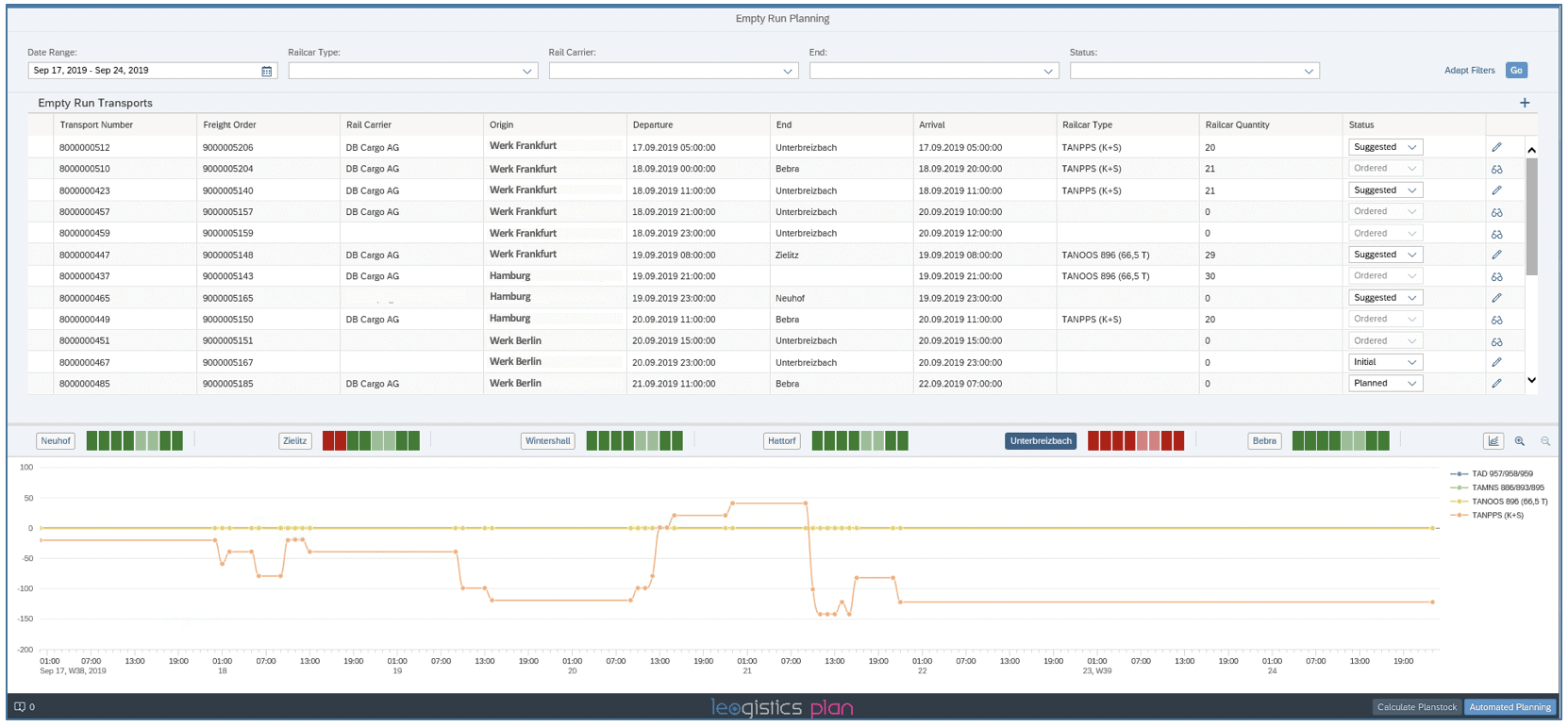 Automated planning tailored to your use case
The possibilities for improved planning of internal logistics are manifold and range from a simple automated scheduling of workers, to more complex time-based planning scenarios with abilities, location determinations and sophisticated rulesets. Depending on the case at hand, a planning system can be adapted to your individual needs in order to achieve an optimal design solution.
Which use case do you see in your logistics environment? Do not hesitate to get in touch with us!
If you have questions about this or other topics in the blog, please contact blog@leogistics.com.
Jannik Bürckel
Thomas Pasberg
Consultants SAP Logistics